Next Adventure Southern Afr...

read blog
sejlerliv
... 711 entries
sailng on windwanderer.
... 630 entries
met gidsie op stap.....
... 517 entries
harry and judy's rv trip
... 489 entries
education is light
... 451 entries
debbie does...round the w
... 449 entries

The Lofty Wanderer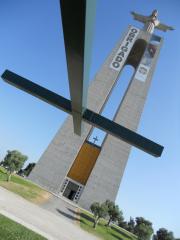 The lofty wanderer welcomes you. i am travelling the world and reuniting with family as i go so check out my diary entries, view my photos, or see my map by clicking the tabs at the top of the page. also, why not subscribe...
read blog
peter & joan's adventures
... 2 minutes ago
on on home around austral
... 4 minutes ago
lushblog
... 6 minutes ago
export to china, mianyang
... 7 minutes ago
next adventure southern a
... 7 minutes ago
scouseleem on tour
... 9 minutes ago

Search for a friends blog, or find out what a real traveller has already written about a destination that you're planning to visit.