Hedy + Peter Goes West

read blog
barbarico.com
... 794 entries
sailng on windwanderer.
... 630 entries
sejlerliv
... 604 entries
met gidsie op stap.....
... 517 entries
aussie adventure
... 509 entries
comers corner
... 460 entries

There And Back Again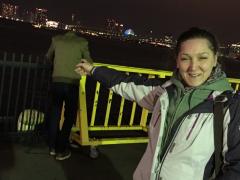 On monday 9th january 2017 george and paul will be setting off on another adventure. we have been planning a trip in 2017 for sometime as during the year paul will be 50. the original plan was to go and see the british lions ...
read blog
dana's madagascar adventu
... 2 minutes ago
adventures down under
... 3 minutes ago
eutikia ... festina lente
... 4 minutes ago
yoginionthego
... 6 minutes ago
adventure before dementia
... 7 minutes ago
dave & julie on tour
... 8 minutes ago

Search for a friends blog, or find out what a real traveller has already written about a destination that you're planning to visit.