Hedy + Peter Goes West

read blog
sejlerliv
... 699 entries
sailng on windwanderer.
... 630 entries
met gidsie op stap.....
... 517 entries
comers corner
... 495 entries
harry and judy's rv trip
... 475 entries
debbie does...round the w
... 443 entries

Yaraandoo Ii Cruising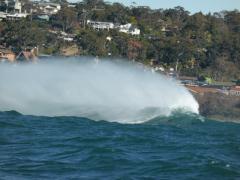 The crew of cruising yacht yaraandoo ii consists of mike the captain and sue the admiral. we have been cruising the pacific ocean for 21 years, exploring and sharing our adventures and we still enjoy our cruising lifestyle....
read blog
harry and judy's rv trip
... 30 seconds ago
hobbins adventures
... 2 minutes ago
sejlerliv
... 3 minutes ago
our grey nomad adventures
... 5 minutes ago
round latam with a 4 year
... 7 minutes ago
2017 year of fun
... 9 minutes ago

Search for a friends blog, or find out what a real traveller has already written about a destination that you're planning to visit.